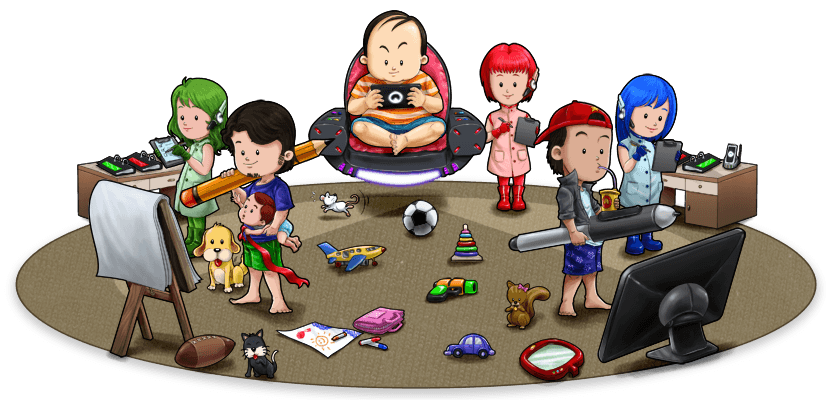 What is Choppic?
Choppic is a company of digital illustrators. We have been serving digital inks and colors for online clients worldwide since 2005. 
We specialize in children book, comic, and manga illustration.
Is Choppic different from chopsticks?
Yes. Chopsticks are traditional eating utensils of various East Asian countries. Choppic is a company of digital illustrators.
What set Choppic apart from other digital illustrators?
We are fun and easy-going. We are patient. We put client's interests on top of the list. 
We allow our clients to choose their preferred illustration style. It's your project, we'll do it your way.
What is the easiest way to contact Choppic?
Kindly drop a line at our admin[at]choppic.com 
What should I prepare if I want to engage your service?
Make a list of requirements, pick your favorite illustration style, and prepare your wallet. Let us worry about the rest.
Are you willing to do a trial so I can be sure that you can really draw?
Of course. We want you to be sure that you got the right one for your illustration project.
Wait a minute, I thought online illustrators are cheap?
We never claim that we're cheap. We only promise you the best bang for your buck.
You keep saying that you're a company of illustrators. Any chance you can tell me your real names?
Sure. We have nothing to hide. This is our main crew:
Agus "TJOEN" Prajogo
Fat and almost-bald. Workaholic while not sleeping. Play games a lot. Gadget freak. Self-appointed project manager. Budget controlling freak. Schedule juggling master. Creative. One wife, two sons Ethanael and Elrond.
Yohanes "IAN" Bastian
Bearded bag of fun. Melancholic. Children book specialist. Teacher. Photographer. One wife and one son (so far).
Budi Santoso
Silent and broody. Very serious when holding a pencil or pen. Taking notes. Pay much attention to details. Father of two sons.